General de Division
Posts: 1,969
In the end our Operation Greenline game expanded to cover a more general assault upon Hill 112 - an excuse to get numerous Churchill's on the table!
A great show with plenty of interest, (and I think Loughton Strike Force won Best of Show as well!)
A view across Hill 112 towards the British lines

British Churchills and men of the Wessex Division begin their assault.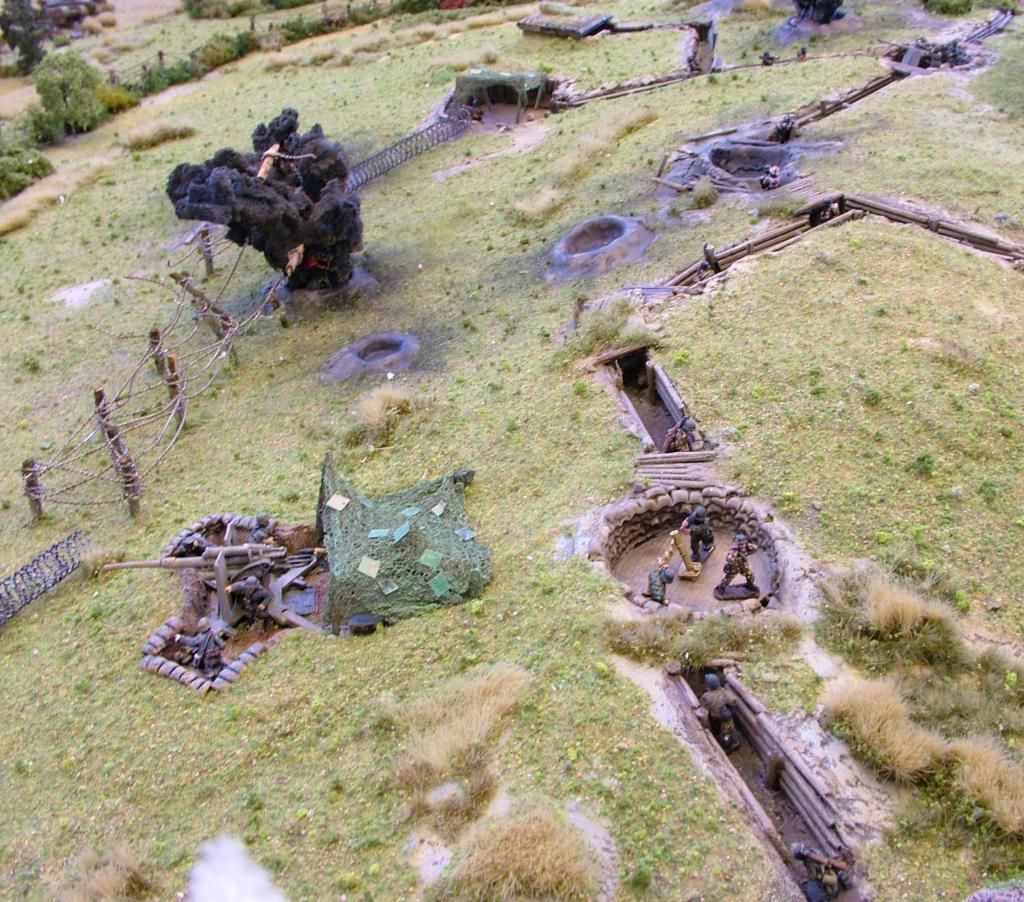 The German artillery opens up! The 88mm was so well dug in most of the time the players couldn't see it let alone the poor British tankies.
The Royal Artillery join in the assault!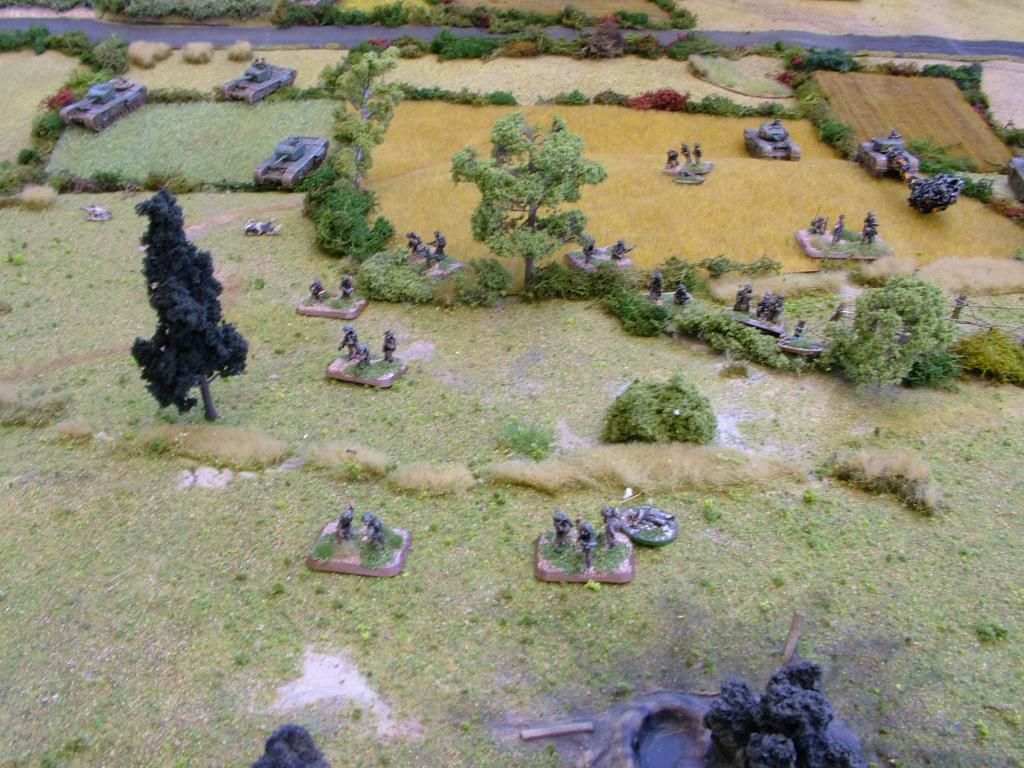 Somewhat reminiscent of WW1 the Somerset Light infantry advance upon the German positions supported by Churchill Crocodiles. Advancing into several still operational machine gun nests the first infantry attack, which had outpaced the slow Churchhills, struggling to negotiate wire and minefields, took heavy losses and fell back to await their armoured support. (The British attack in this sector was plagued with "Command Confusion" rolls resulting in a very disjointed attack.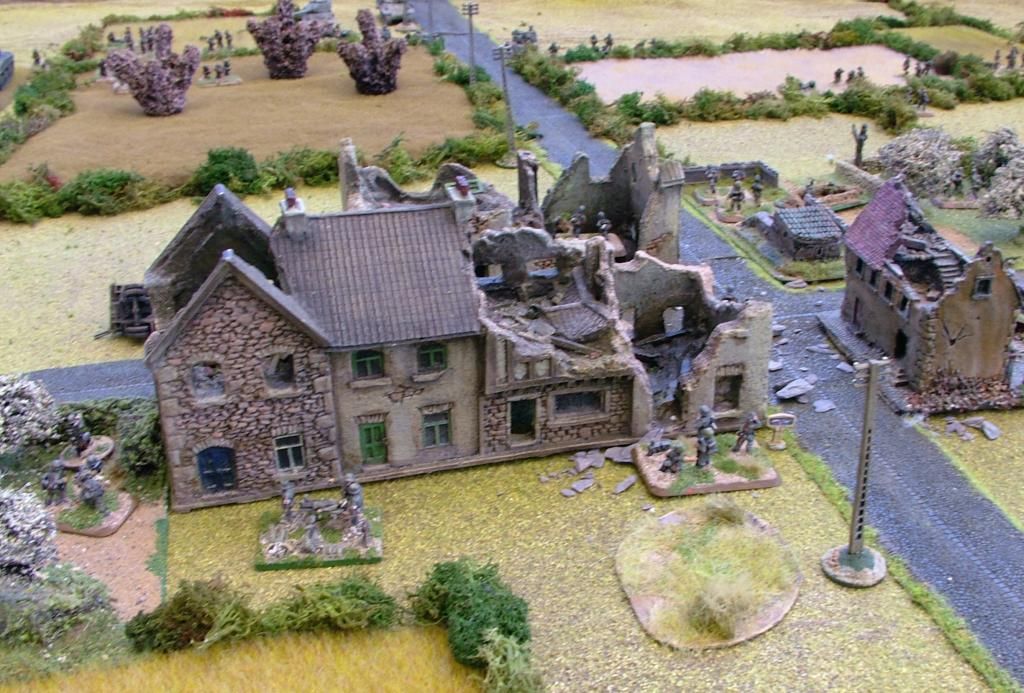 The German front line at Bon Repos, this position was effectively outflanked to both the left and right by the British attack.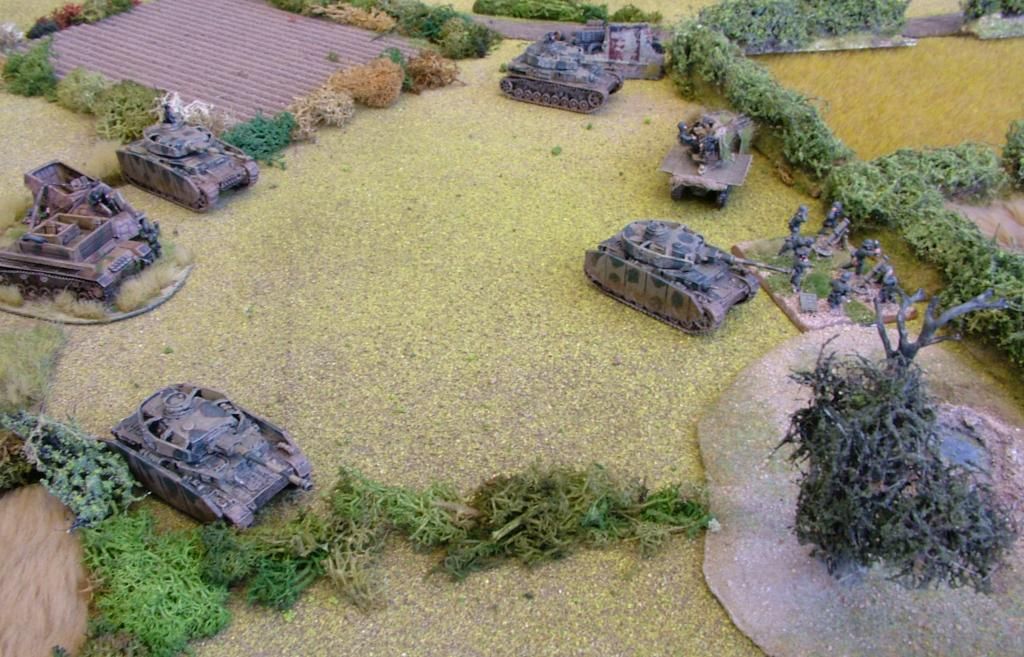 German PzIVs held in reserve, as the British Shermans pushed up the panzers were led forward in an opportunistic (or rash - take your pick!) counter-attack, which was cut to pieces by accurate fire from British Sherman's and Firefly's. 
The British armour and infantry, having defeated the German armoured counter-attack push on around the flank of Bon Repos, driving towards Esquay.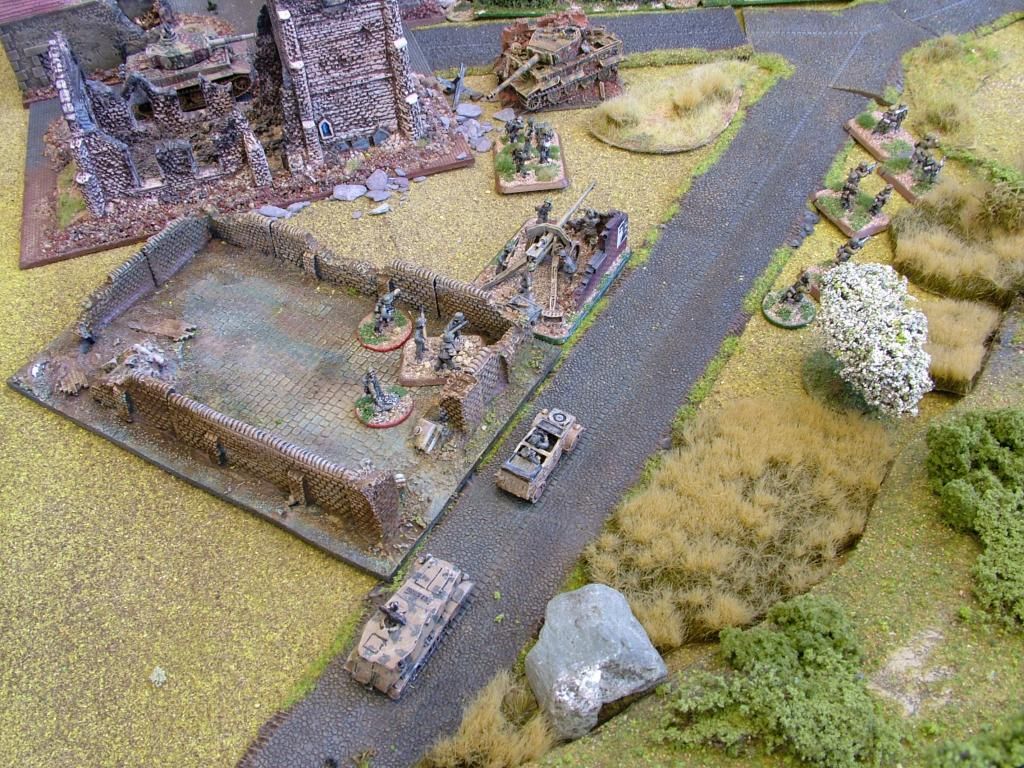 The final German reserves move out to hold their left flank, including a lone Tiger from 
Abteilung 102. The Germans now felt confident that this flagship of the German armoured forces would see off the British Sherman's. That view lasted about 3 minutes, as the advancing Tiger was engaged by the "switched on cookies" of the Sherman Firefly crews resulting in a spectacular explosion and the immediate demise of the Tiger! (A lucky Double six result!) German hopes of holding the position around Le Bon Repos now started to fade.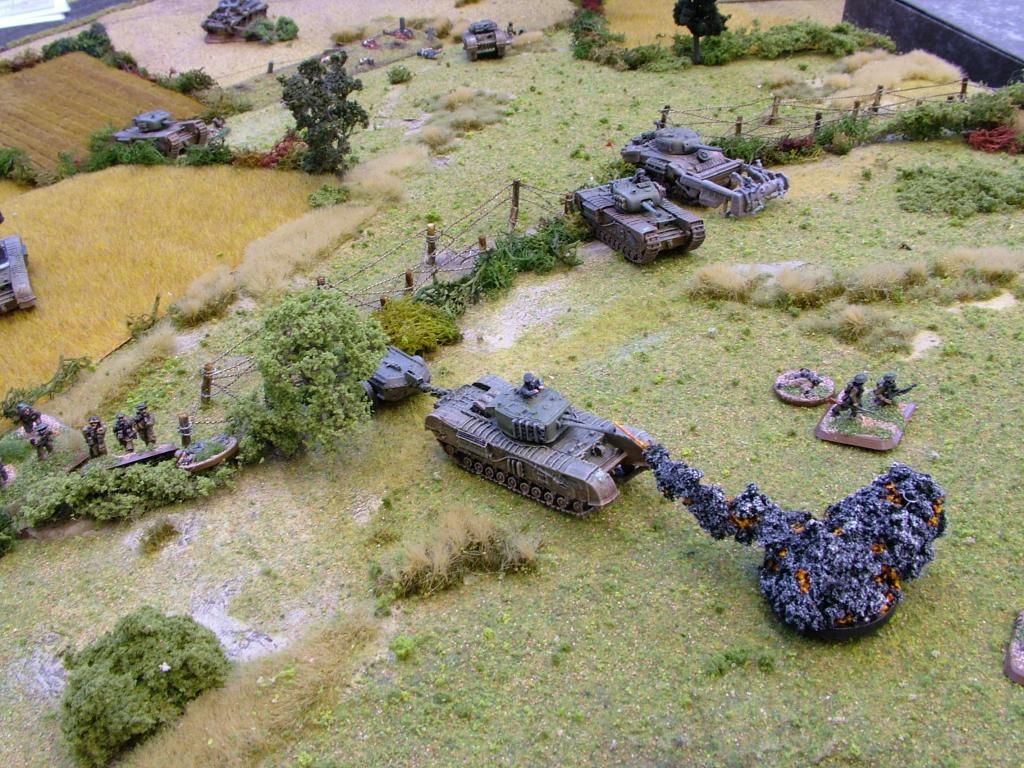 The British Churchills finally catch up with their infantry and begin to clear the German trenches.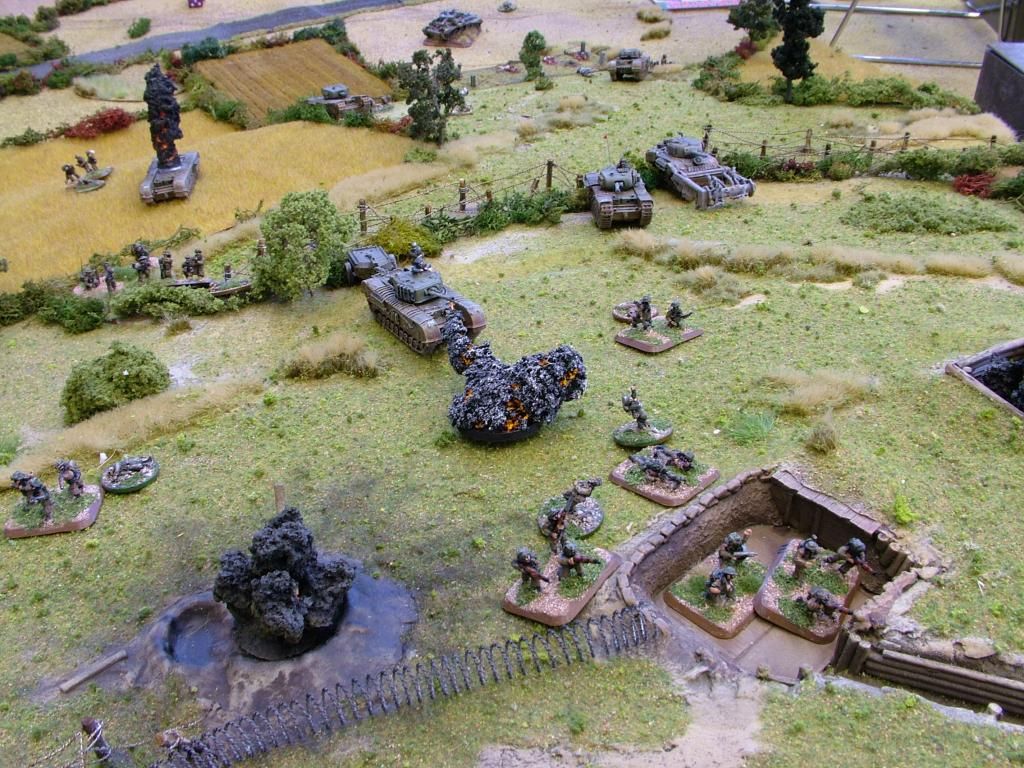 At last the British assault on Hill 112 pulls itself together and, thanks to a spectacular mad dash into the teeth of MG fire the infantry secure a foothold in the Germans forward positions. (There will clearly be an enquiry held over the serious negligent discharge by the Churchill Crocodile crew!!)
As the battle turns against them German infantry start to fall back towards their rear trench lines.
Last Edited By: DCRBrown Oct 13 14 5:54 PM. Edited 4 times