Posts: 187
And on that farm there was a scrap - E-I-E-I-O......
The introduction I wrote is as follows: -
"I've been waiting to play an ACW game for quite some time. It's been such a long time in the offing despite having painted both armies in 15mm a few years ago. Whilst I've been painting over the past few months I've been listening to an audio-book trilogy on the ACW by Shelby Foote but the final impetus came when I bought Dave Brown's "Pickett's Charge" rules a few months ago.
I'm an huge fan of Dave's rules, he's produced quite a few over the years and though I've had an early version of Guns at Gettysburg for years I'd never got around to playing them. (As an aside I'm looking forward to seeing Dave's Napoleonic Version "General D' Armee" which is aimed at large Napoleonic battles and will be out sometime in 2017). So with a few days off I decided to play a solo game in order to get acquainted with the rules.
For the Union side I took the historical OOB of Army of the Potomac at Gettysburg, chose Reynolds's 1st Corps  of 3 divisions and added Gamble's Brigade from Buford's 1st Cavalry Corps though have made no adjustment for actual numbers just choosing to field units of a standard size either 24 or 20 figures strong.
For the Army of Northern Virginia I did the same, choosing to start with Hood's division of Longstreet's Corps, consisting of the Texas Brigade, Law's Brigade and Anderson's brigades deployed on the table with plans that Benning's Brigade should follow. Depending how the game goes there is the option to add some of Pickett's Division later on. Again units have been fielded with no reference to their actual historical strengths but just as standard units as defined under the rules"
Initial table set up: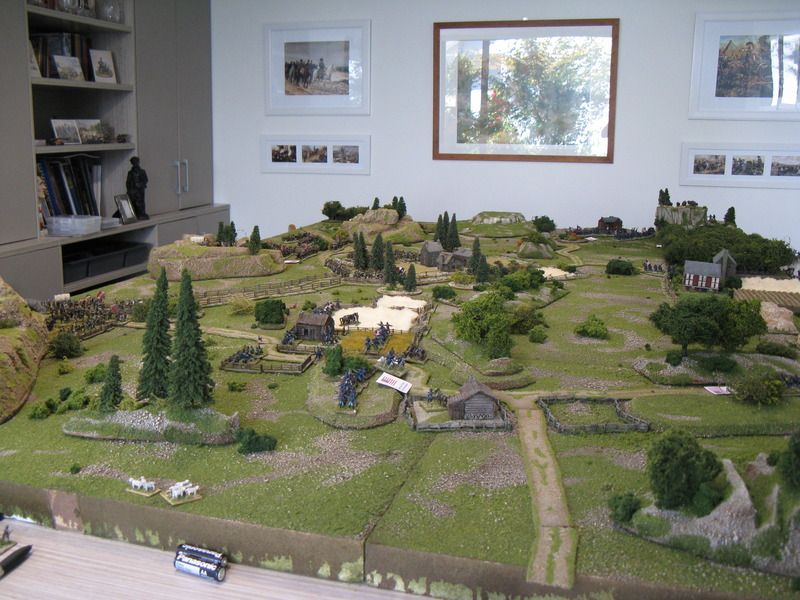 Here are a few sample photos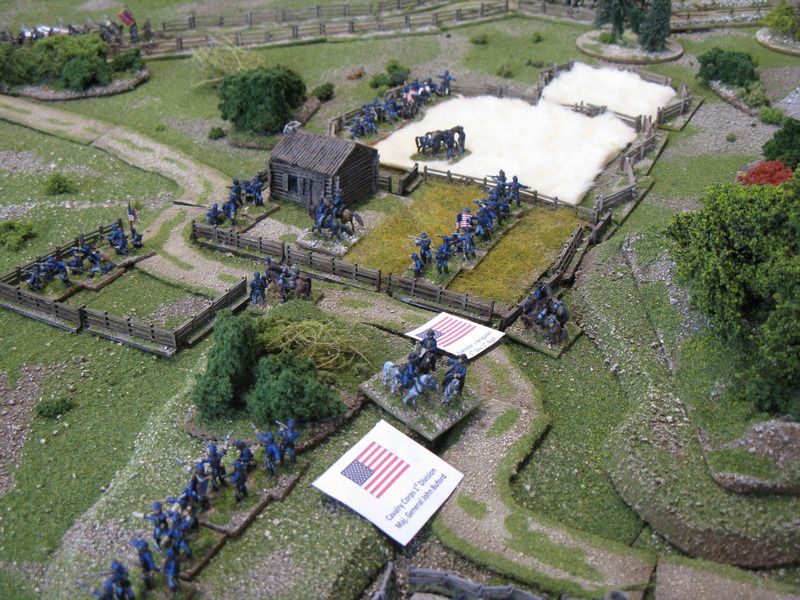 I hope to play part two gradually over the next few days as I learn more of the rules!
Last Edited By: valleyboy Feb 12 17 9:33 AM. Edited 2 times