Posts: 123
Queries and clarifications required please after yesterday's game.....
1. Snipers – Are Snipers like Sharpshooters and skirmishers in that they are removed if actually contacted?
2. Sniper Line of Sight - Can a Sniper target a General if the Officer is deployed behind a unit?  Rationale for – He's likely on a horse so able to be seen above his men.  Rationale against – Under battlefield conditions – smoke etc, who knows?  Need a simple KISS ruling.
3. What happens when a Sniper's Brigade becomes 'Chewed Up'?  I can't find this.  I'm thinking he's highly likely to be removed/dispersed.
4. 'John' has a close order Green regiment in a march column charged in flank.  I allowed him to turn to face, making his unit in line, CLEARLY THIS IS WRONG.  
Close Order defenders may only Fire or Wheel and Fire.  
Furthermore…. 
(p39) C. Charged in Flank or Rear. If a unit is charged in the flank or rear, it must first take a See the Elephant test. Pass = May only wheel in order (or about face) to oppose the enemy. Fail = immediately apply the result. All supports act the same as the lead unit.
Now in what should have happened yesterday, I should have asked 'John' to wheel towards the charge with his column of march.  This would probably have resulted in 'John's' column being hit on its front.  So no flank attack, but no line defending either. 
Is that interpretation correct?
5. New players noted with interest that the rules don't seem to penalise a defending column of march hit in front.  Nor do they penalise a small unit of 3-4 bases charging a large one of at least seven.  
I would think that a Column of March charged frontally should become Unformed AT LEAST?  
There is no outnumbering etc common with other rules.  Can we have the rationale of the thinking behind the rule ommission?  Not a criticism.  Folks would just like an insight into the thinking process.
Finally a few pics....of yesterday's action.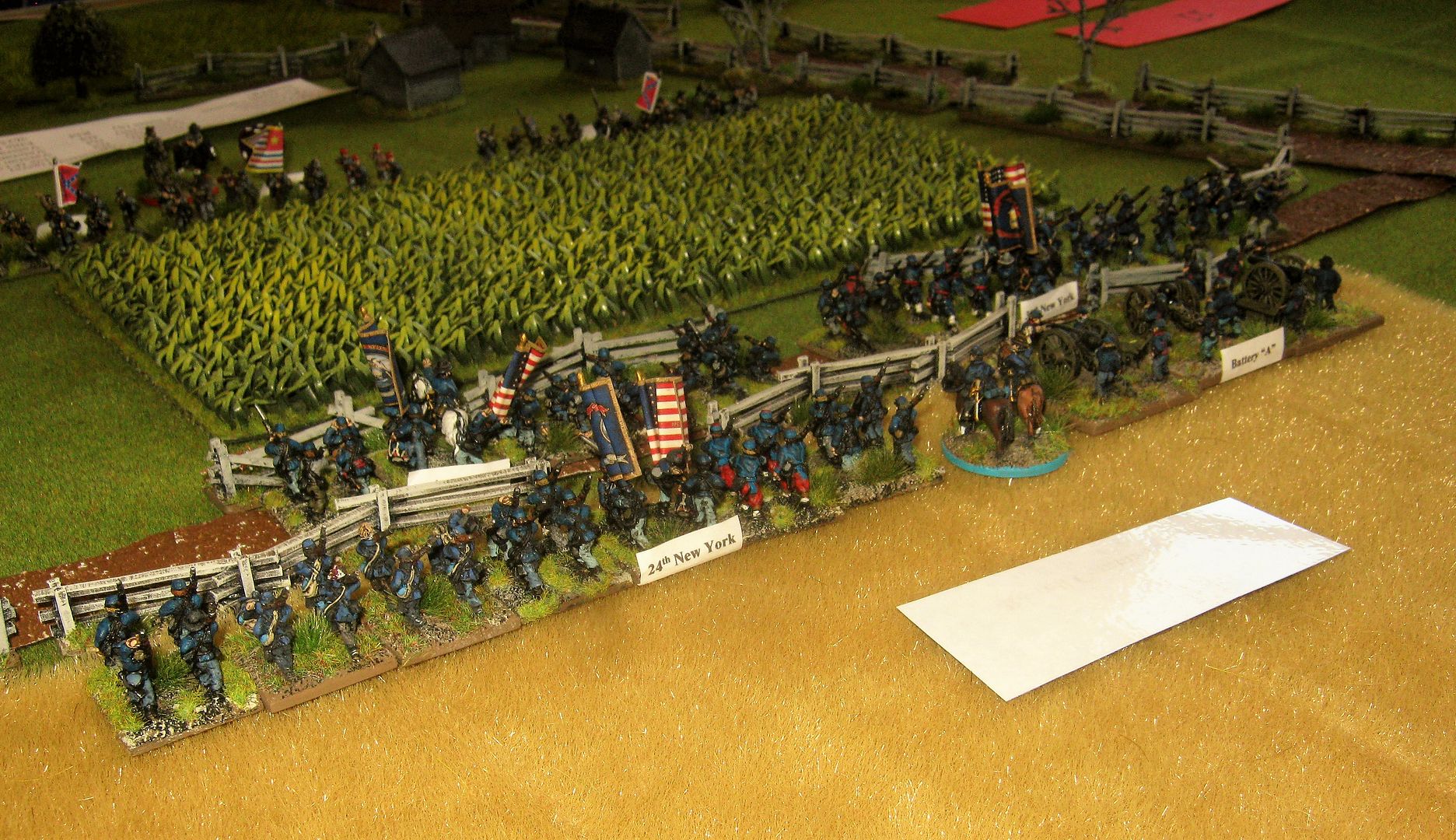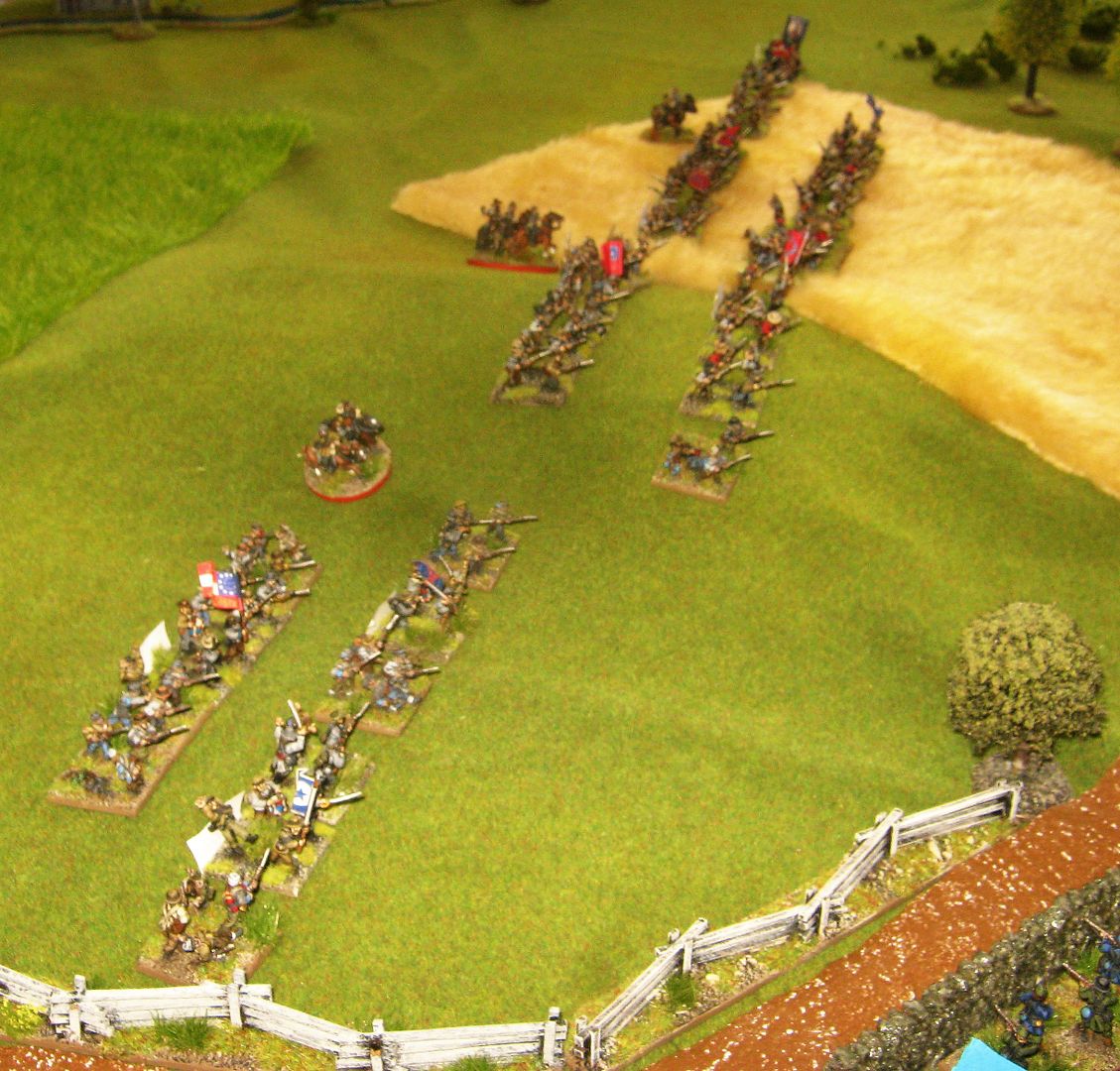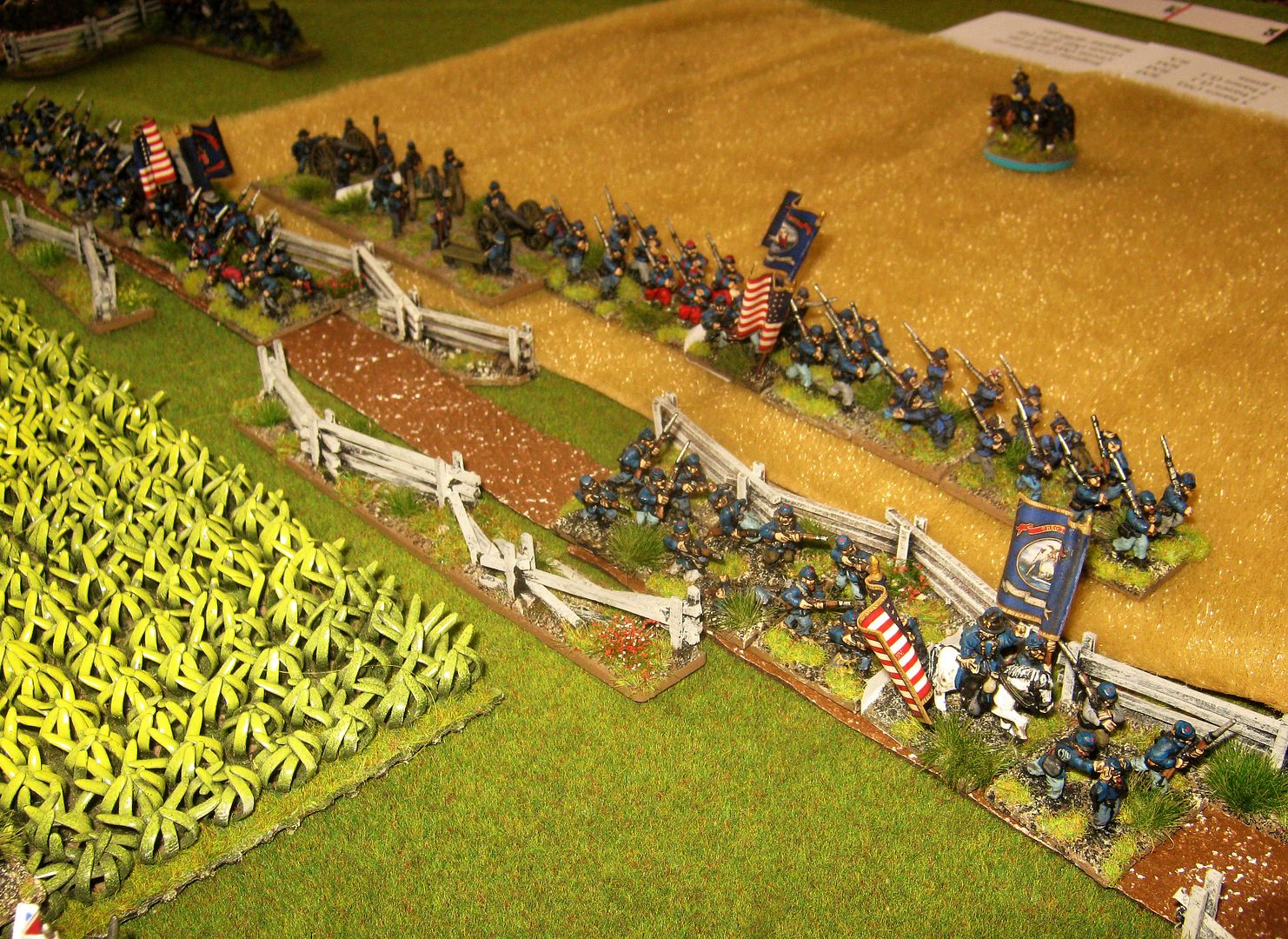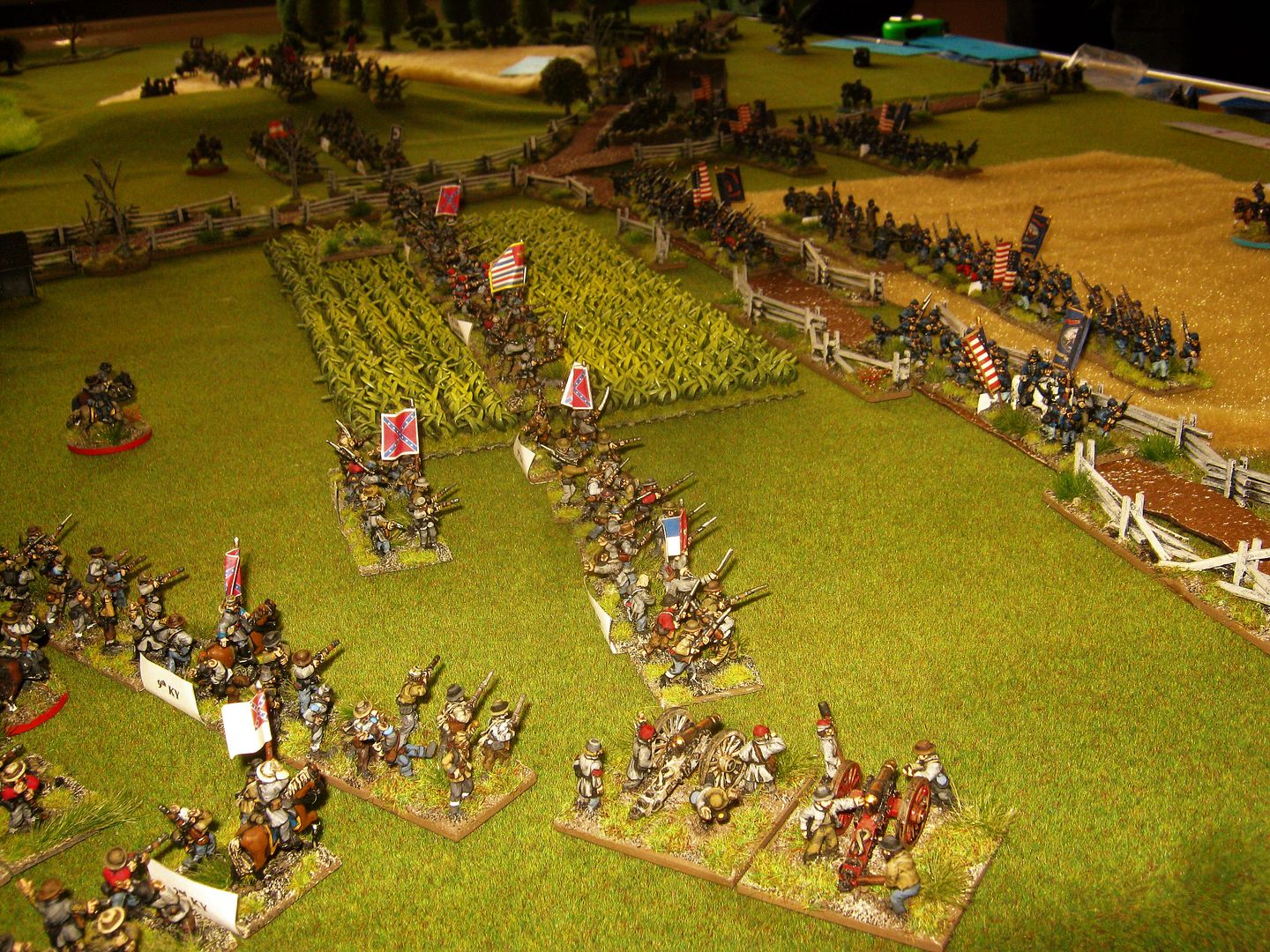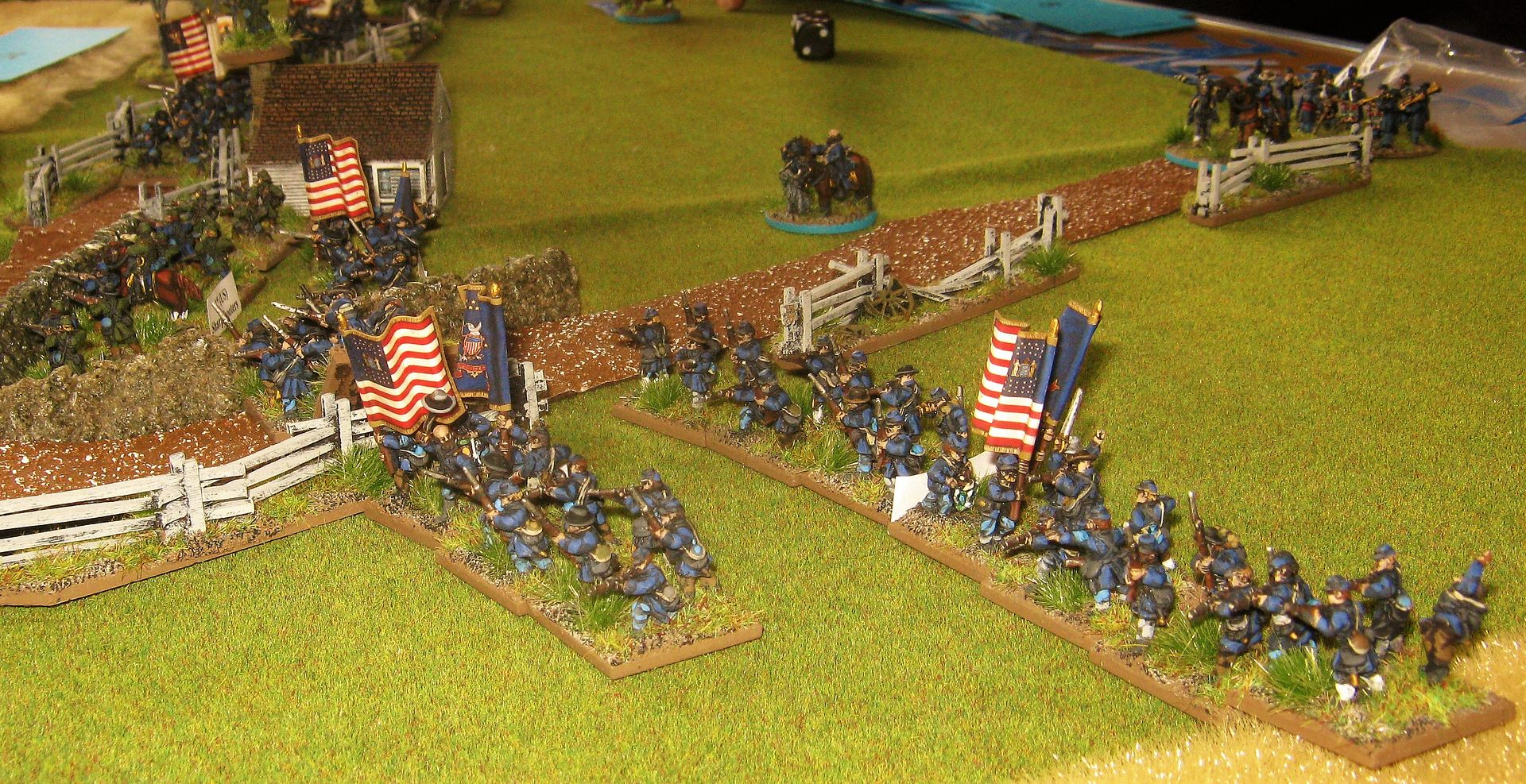 Cheers Kev