General de Division
Posts: 1,941
The Wargames Holiday Centre, courtesy of Mark Freeth, held a refight of the Battle of Aspern-Essling, where almost every unit was represented at 1:20 scale!!
The Austrian attack begins against Aspern with both sides feeding in reinforcements.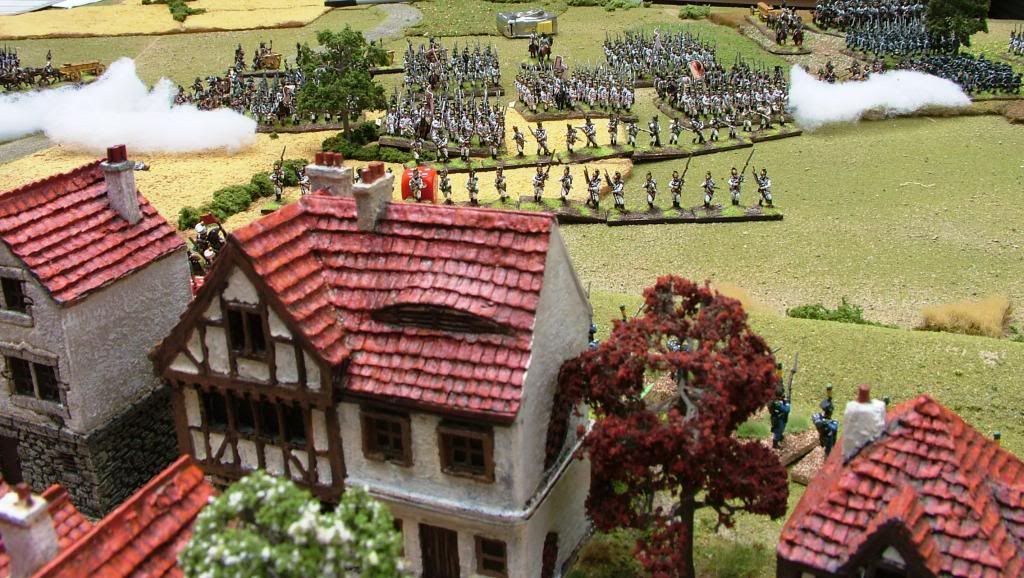 Slightly delayed the Austrians soon mount their attack against Essling.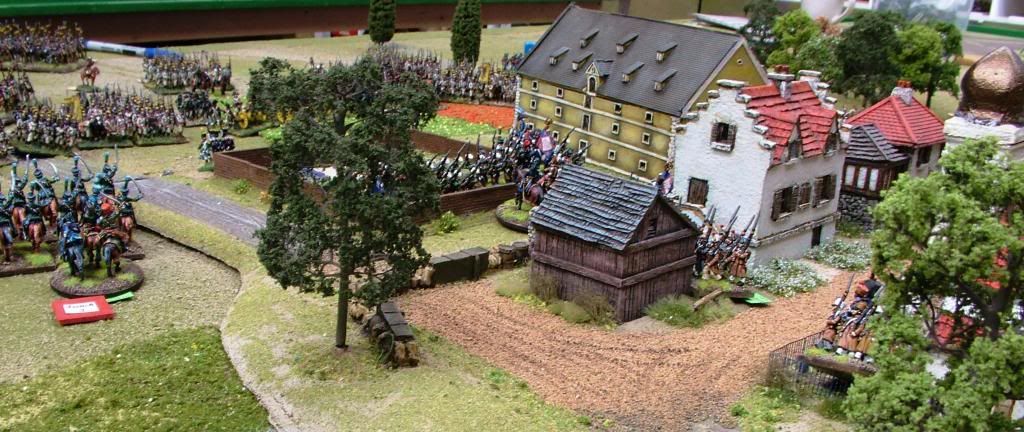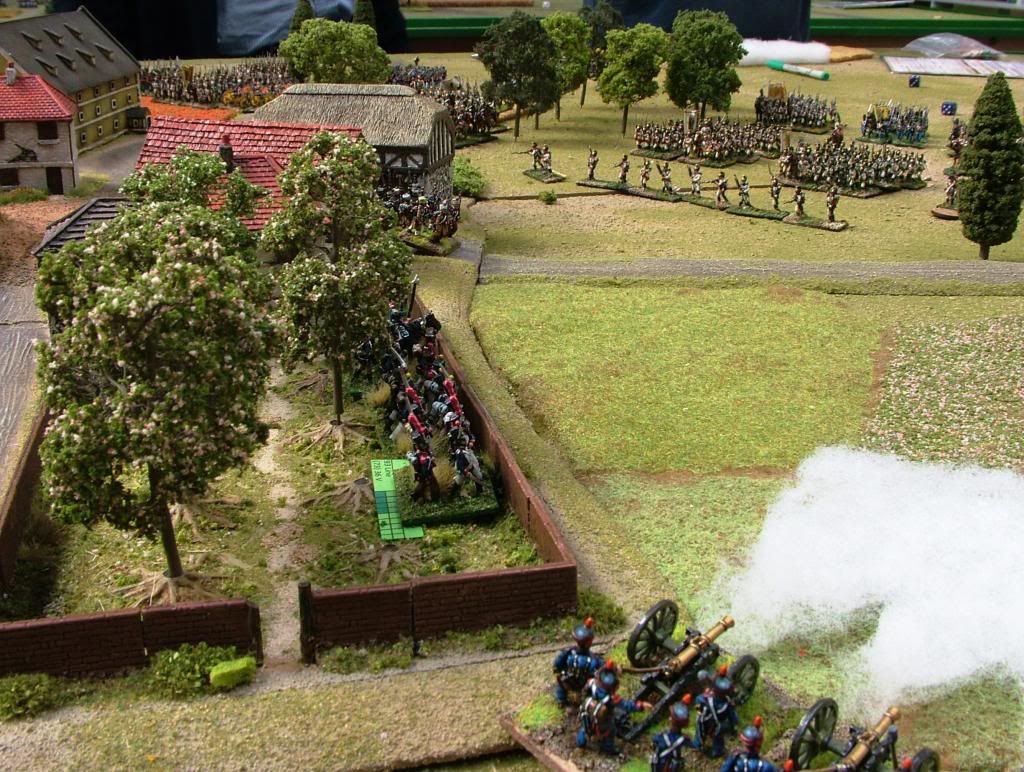 With no infantry to hold the centre the French are forced to commit their sizable heavy cavalry reserves to hold up the Austrian centre.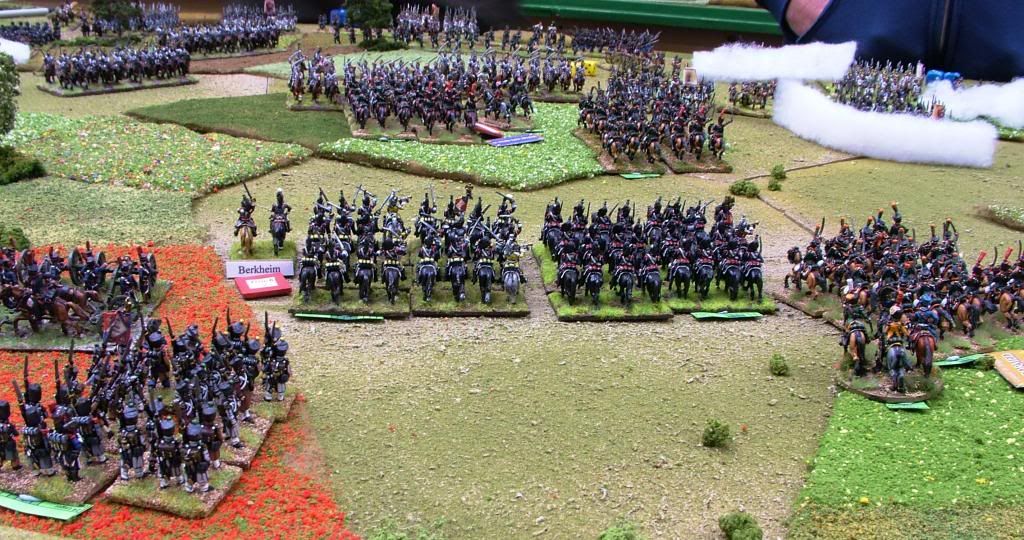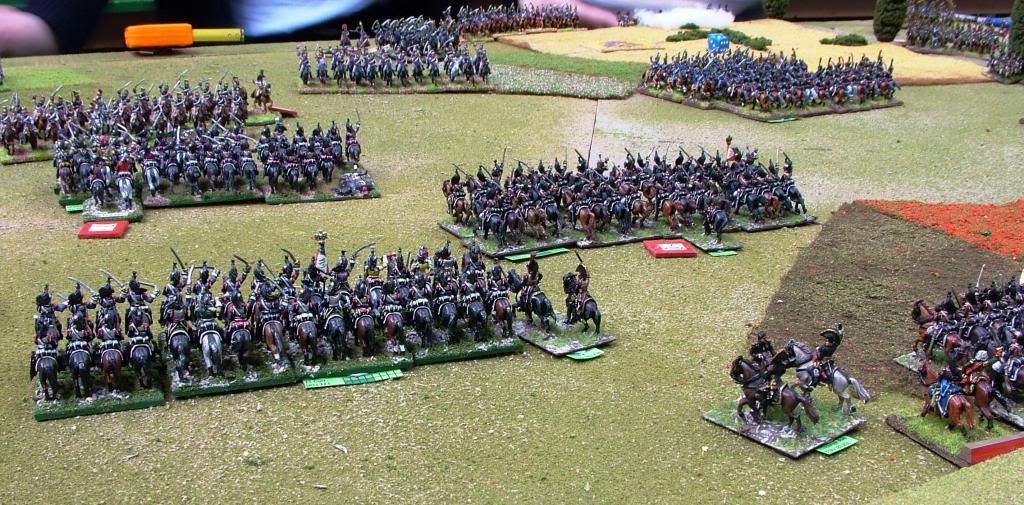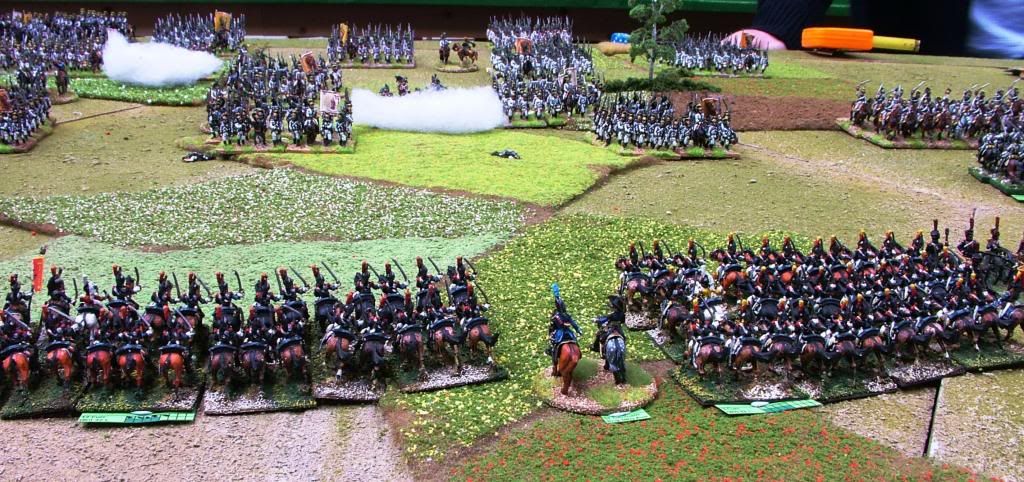 (Shock horror! Minifigs!! Still, as someone once said, you can't keep a good minifig down and these boys did superb work for the French!)
Day 2 saw serious Austrian pressure all along the line with most of Aspern and even the granary at Essling falling, but with the arrival of both Lannes corps and the Imperial Guard the French were able to stem the tide.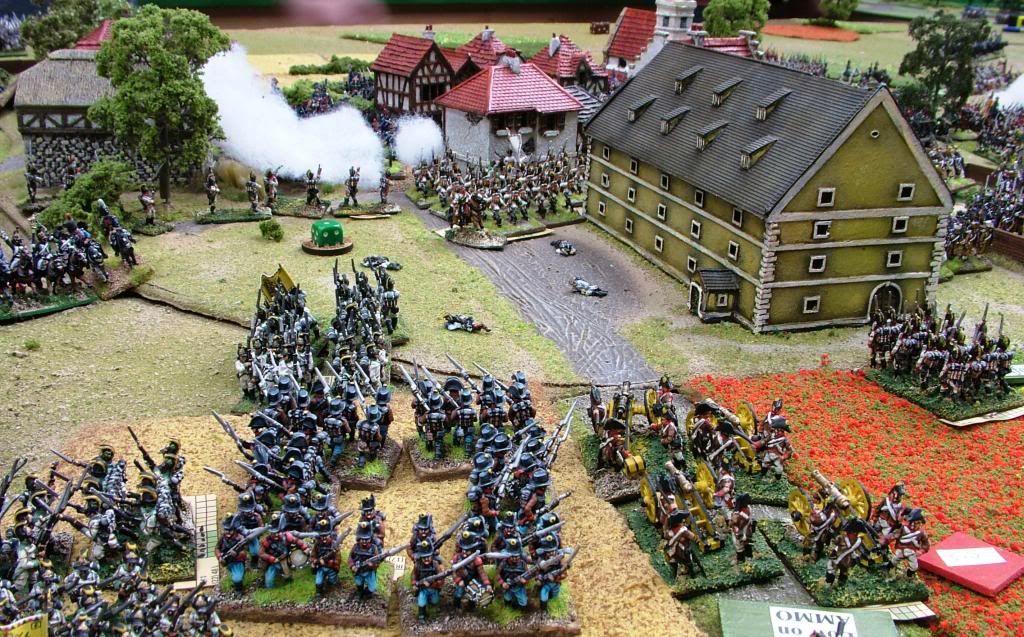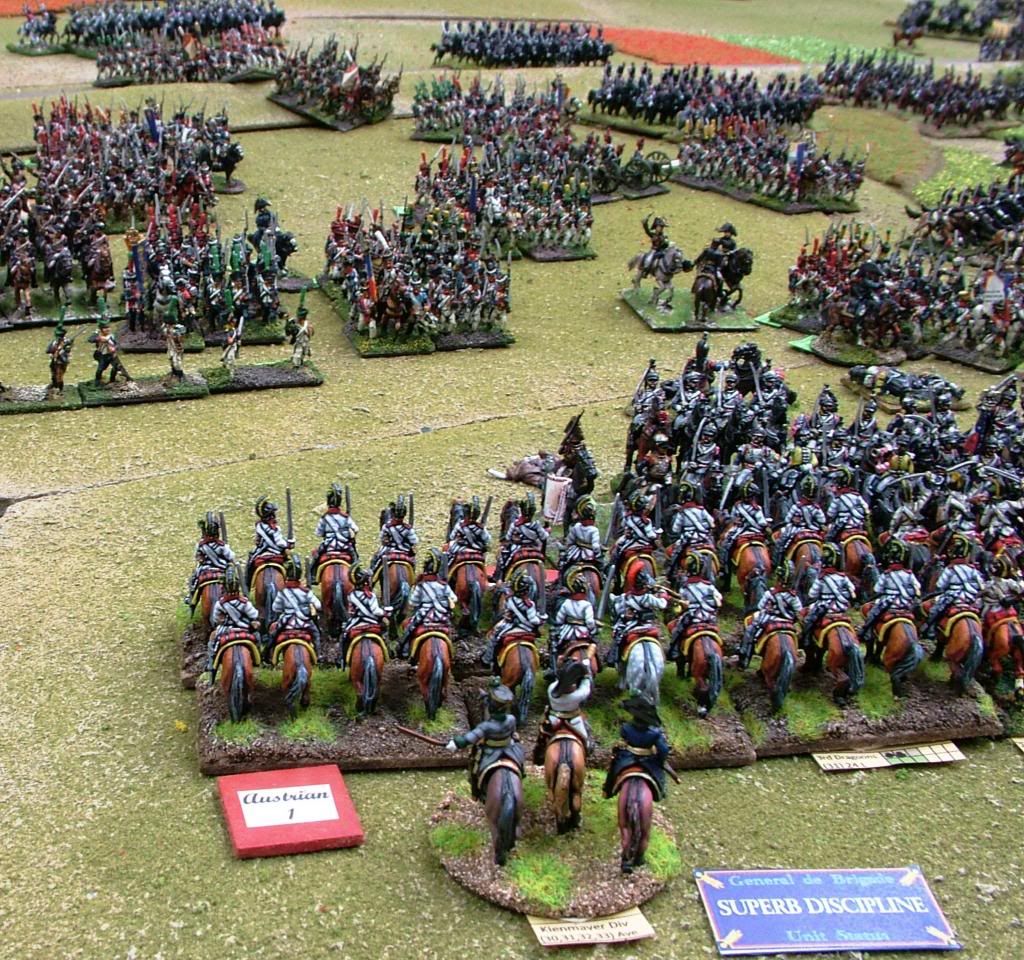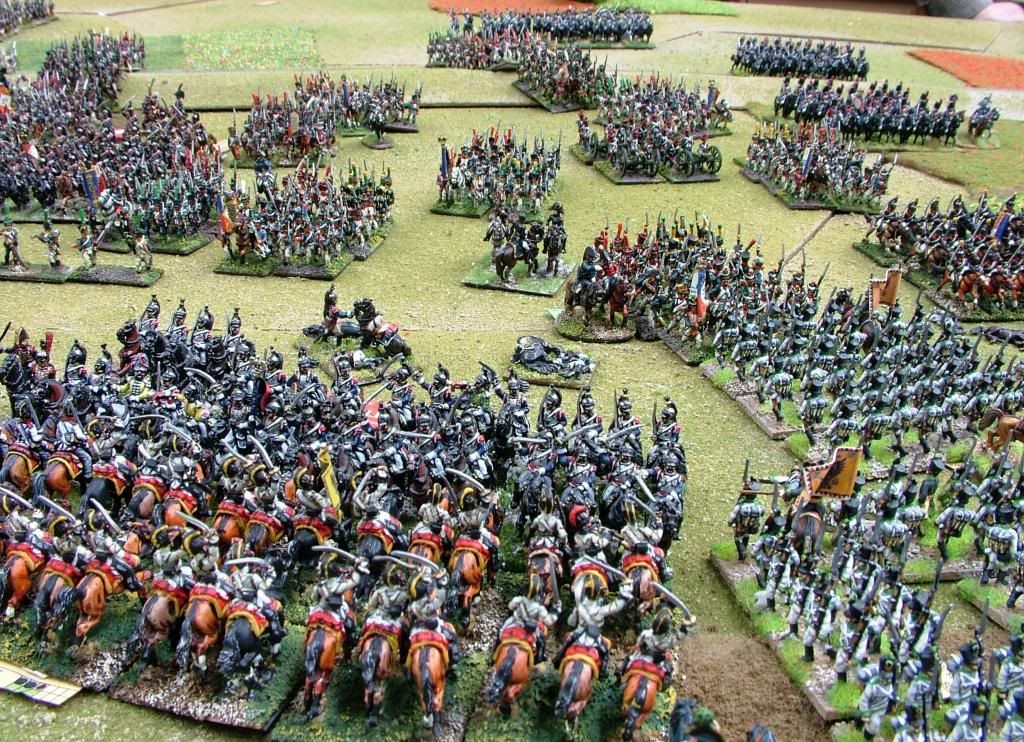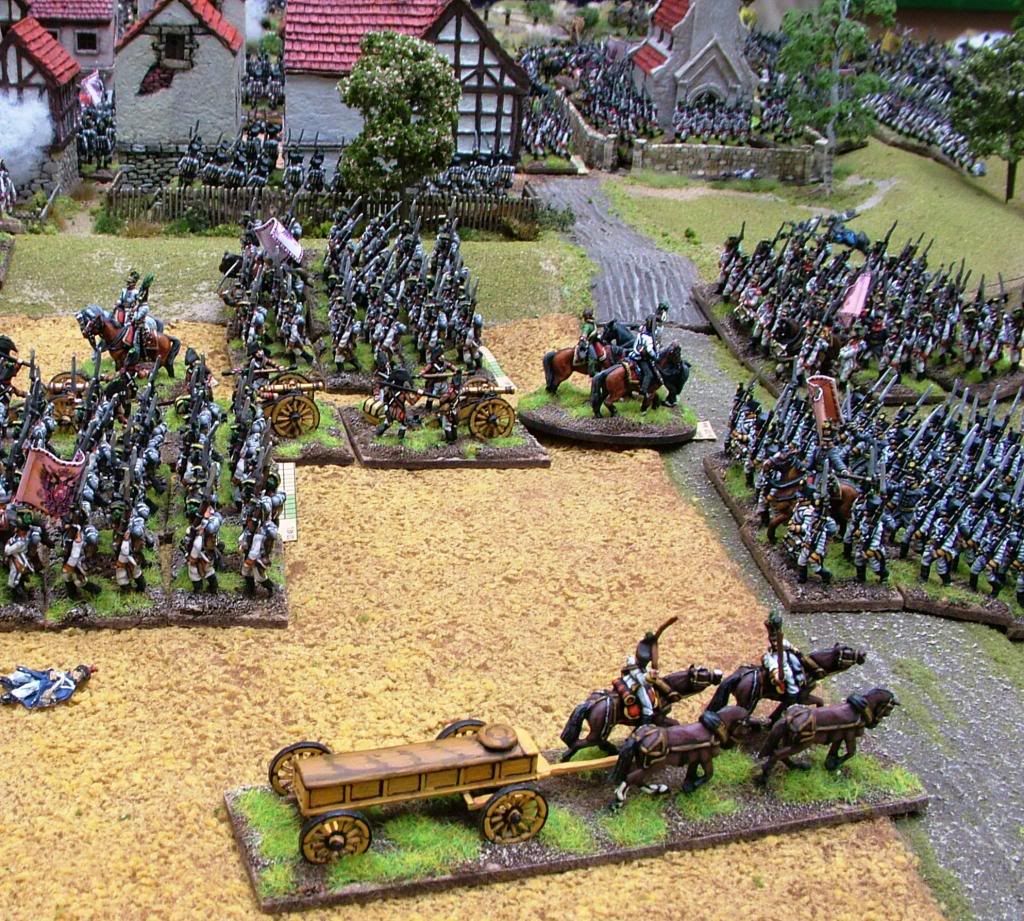 DB
Last Edited By: DCRBrown Apr 28 14 4:47 PM. Edited 1 time