General de Division
Posts: 1,941
Last weekend fifteen budding GdeB players swarmed into Basingstoke to replay Ligny courtesy of Mark Freeth at the Wargames Holiday Centre.
We followed a historical set up with Napoleon deploying Gerard on the French right and Vandamme on the left. Milhaud's heavy cavalry plus the Imperial Guard were held in central reserve. The Prussians deployed in both Ligny and St. Amand and held a forward line on the Ligny brook.
(There was much rule discussion on what sort of feature Ligny brook should be - obviously French players stated it was a small puddle, barely a foot wide. The Prussians had "historical" evidence that is was four metres wide, over 50 feet deep with a current so fast nothing could withstand it! In the end we settled on half a turn penalty to cross and a formation test in the good sections, with instant unforming to the east of Ligny where it appeared the brook was deeper.)
In addition we play tested a new variant of the command and control rules designed for larger, faster paced games than the traditional GdeB order system.
The opening moves saw both Gerard and Vandamme's corps simultaneously advance upon their respective target of Ligny and St Amand.
Ligny was stoutly defended, while the outskirts of St. Amand were found unoccupied, thus the French quickly took possession and used this to launch their assault upon St. Amand proper.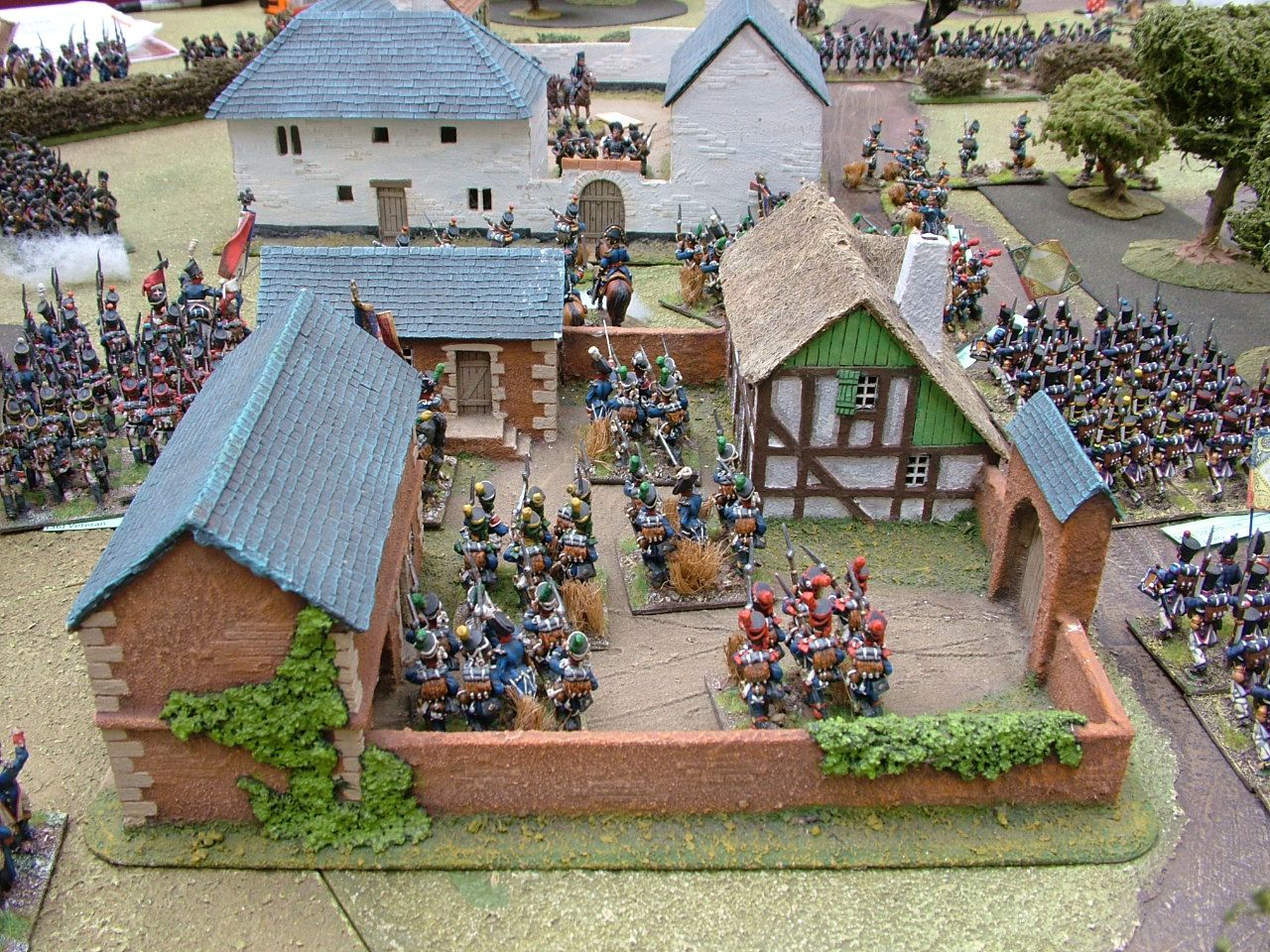 As fighting progressed the Prussian were plagued with particularly bad brigade morale results, forcing them to cede ground to the French and send more reserves to reinforce both village sectors. The movement of the Prussian reserves away from the centre prompted Napoleon to send forward Milhaud's cuirassiers and the Young Guard aiming at the centre of the Prussian line between Ligny and St. Amand.
Despite some seriously poor staff work the French eventually coordinated the release of the Imperial guard at the Prussian centre. As a result Milhaud's heavies went in first crossing the brook and engaging the Prussian infantry and cavalry reserves, where they experienced great success, riding down a battery and routing off several Prussian cavalry regiments.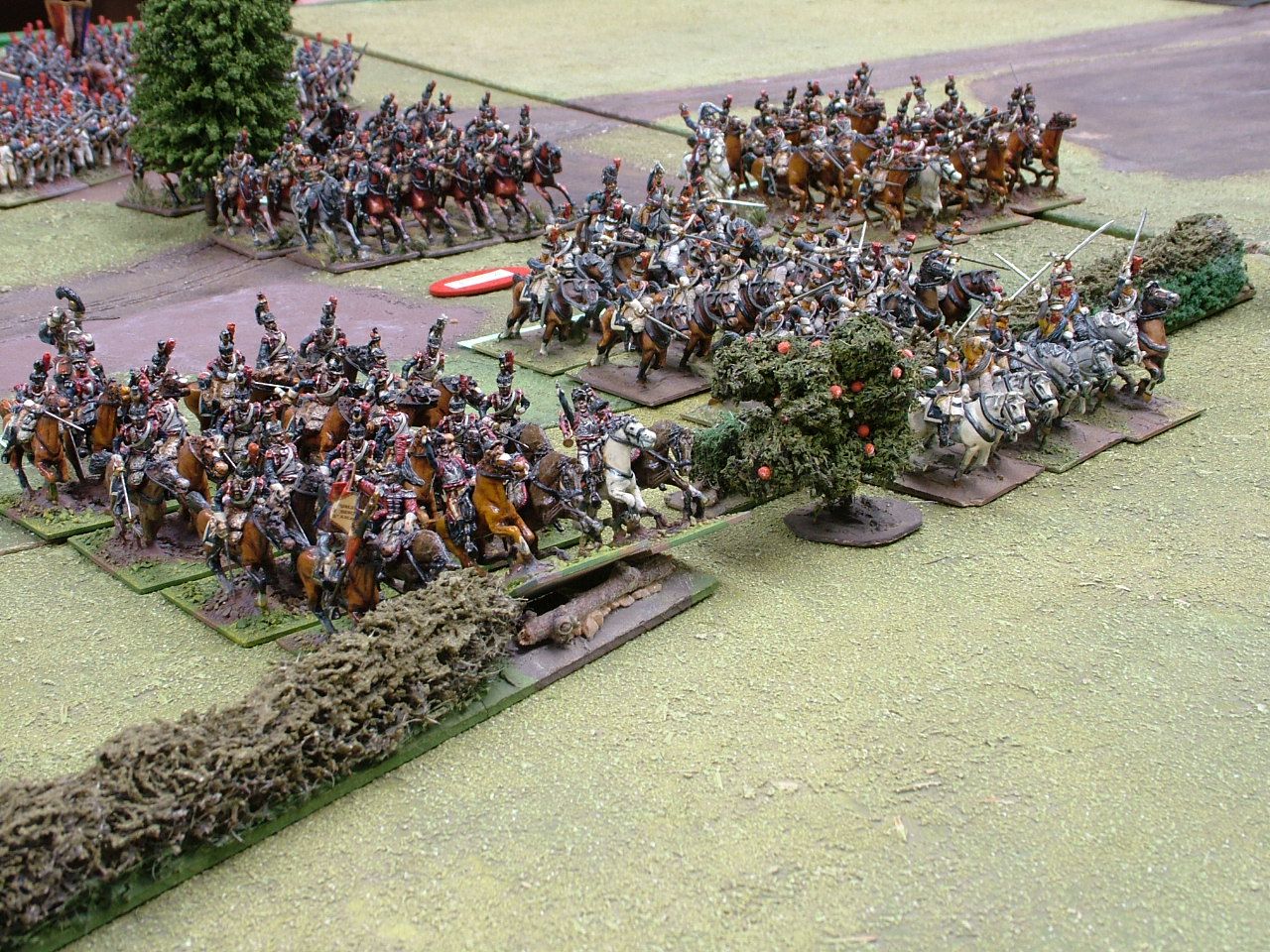 This pathed the way for the final advance of the Guard who moved up to cross the Ligny brook.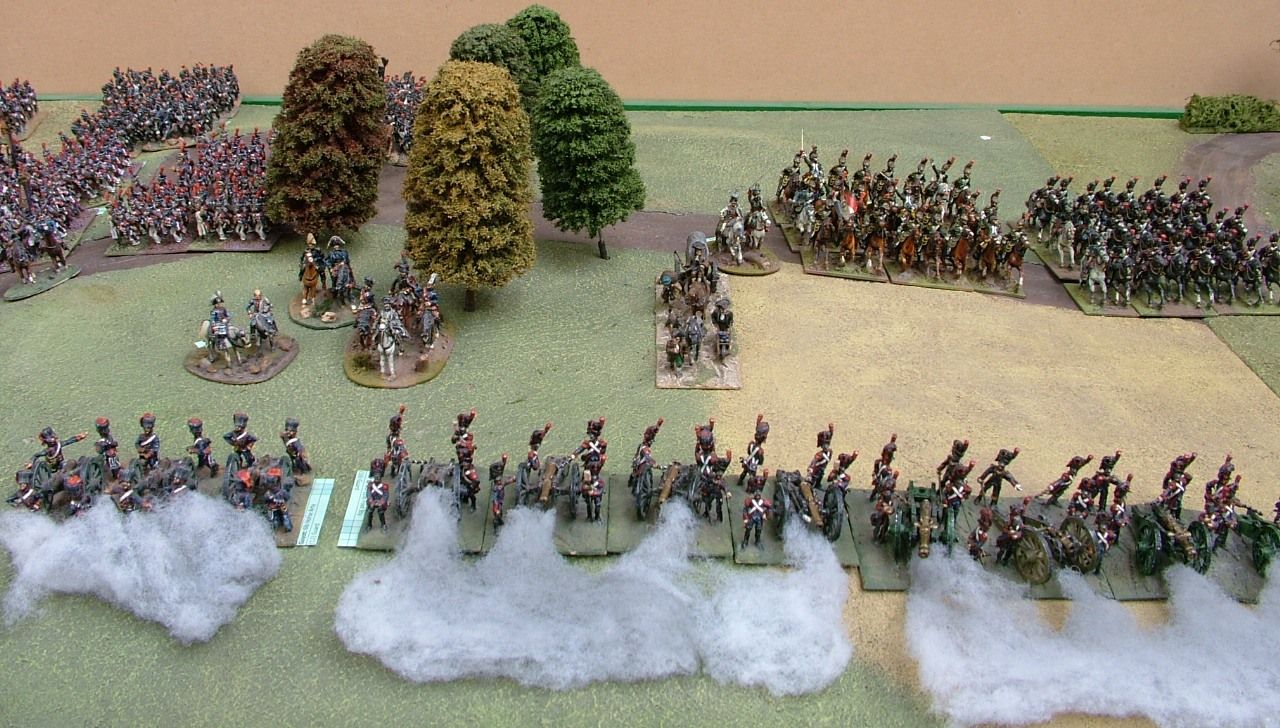 As they did so both Gerard and Vandamme redoubled their efforts to push beyond Ligny and St. Amand, which they managed to despite increasing Prussian reserves being drawn into the battle.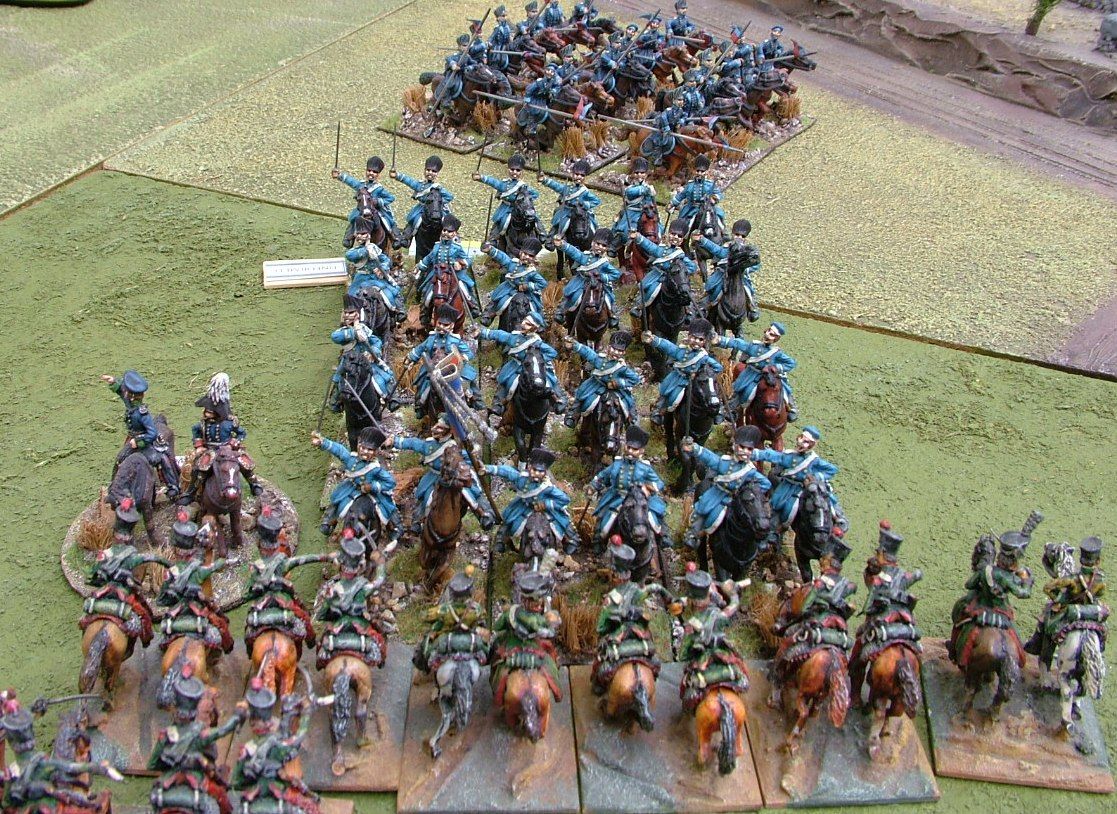 These combined attacks saw several Prussian commands disperse and true to its historical counterpart our refight resulted in a won a hard fought victory for Napoleon.
DB
Last Edited By: DCRBrown Sep 29 15 8:26 AM. Edited 1 time